See the Spyglass Trust the Sitter
Safe Match Experts
Founded in 2004 by a mom and dad team, SeekingSitters began as a safety and convience solution to the child care delimma. Adrienne Kallweit, licensed private investigator, with her husband David realized the need for indepth screening with on-demand convenience. Read More
Not your Average Sitter Site
You will be working with the local owner who cares about your family's needs. We recruit, interview, background screen and then work to secure your request. All you do is request online and sit back. Call and talk to us anytime. Click here to Meet our owners, or find out how you can become an owner!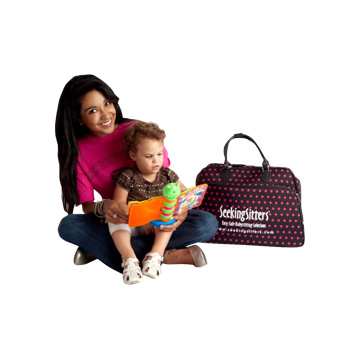 On-Demand In-Home Care
Our professionals can help with full time, part time, one time or nanny placement.
We even help with last minute. I mean what is smarter than having safety in your back pocket when needed.
About Sitter S.T.Y.L.E.
Pet and Home Sitting
Our trusted professionals are also experienced and ready to care for your home or your fur babies.
Requests are made securely and conveniently online. Your care professional will provide live updates while away.
How it Works
Group Services
For 15 years we have been providing expert staffing for your church, event, wedding or distance learning pod.
SeekingSitters handles all the work so that you can focus on your important event.
Learn More
The Screening Process
Face-to-Face
We perform a face-to-face interview determining that each approved sitter meets SeekingSitters babysitting S.T.Y.L.E.
Experience
A hands-on verification of previous childcare experience including but not limited to reference verification, work history review and education verification.
Records Screening
Thorough and hands-on screening of public records performed by a real live licensed private investigator! Records include but are not limited to personal identification verification, SSN fraud alerts, local and national sex offender network check, civil and criminal record searches as necessary.
Character Evaluation
Personal character evaluation based on several variables identified in the background screening process as well as through the face to face interview with SeekingSitters personnel.
Read More about Screening
Our Families Say
"You guys are the best! I dont know what I would do without you!! Thanks for all of your work on finding me such high quality childcare when needed!!"
"Just wanted to let you know how blown away I have been by your agency. I could kick myself for not using you a long time ago. Love the sitters, love the quick response, love the professionalism. Bravo!"
"Sabrina was so great with my kids. They can't wait for her to come back! She was professional and made me feel completely comfortable leaving my kids with her."
More Testimonials
CONNECT WITH SCREENED SITTERS INSTANTLY